Disruption in the C-suite and the board
▸ Tablets boost restaurant sales productivity ▸ Augmented reality for delivery drivers ▸ Why your software project needs more dissent ▸ CxO career moves ▸
Welcome to another edition of Digital Business, a newsletter about real digital activity in corporate America, and the executives leading the way. If you think this is valuable market intelligence, please urge your network to subscribe. — Mitch Betts
Newsletter by journalist Mitch Betts © Ampersand Reports 2019, all rights reserved.




Reply to send feedback & news tips.
---
NEWS
How digital transformation is changing C-suite relationships. The good news: Digital transformation has led to greater collaboration across the C-suite and greater trust in IT across the business, according to a study by Financial Times and Apptio Inc., including a global survey of 550 senior executives.
The bad news: Close to half of the executives surveyed (47%) said that digital transformation has made responsibilities across the C-suite less clear-cut. And the same number say that digital transformation has made strategic differences between CFOs and CIOs more, not less, pronounced. Whereas the CIO and the CEO are usually in sync on digital strategy, the CIO and the CFO are the least likely to be "deeply aligned."
Two more highlights from the "Disruption in the C-Suite" study:
Nearly two-thirds of leaders overall (63%) say that the CIO needs better influencing skills, to be an evangelist for digital business.

51% of the executives are concerned about their IT department's ability to govern cloud adoption across the business (i.e., cloud governance).
▸ Related: 82% of CFOs say they collaborate with their company's CIO more now than they did three years ago (Robert Half)
DX guidance for the board of directors. The National Association of Corporate Directors (NACD) and professional services firm Marsh & McLennan Cos. released a report offering "a practical approach to advancing board oversight of digital transformation & emerging technologies." The report includes a survey of 200 NACD members, which found:
66% of directors believe their companies will be vulnerable to the disruptive impact of emerging technologies in the next year;

one in three directors believe that no single technology, but rather a combination of technologies, will significantly transform their business; and

while 81% of boards prioritize cybersecurity discussions with management, only about half focus on long-term, strategic topics such as digital transformation initiatives.
Five recommendations. The report outlines five principles to help prepare directors for navigating the complexities of digital transformation & emerging technologies, such as artificial intelligence, blockchain, the Internet of Things, and robotics process automation.
Approach emerging technologies as a strategic imperative, not just as an operational issue.

Develop collective, continuous, technology-specific learning & development goals.

Align board structure and composition to reflect the growing significance of technology as a driver of both growth and risk.

Demand frequent & forward-looking reporting on technology-related initiatives.

Periodically assess the organization's leadership, talent, and culture readiness for technological change.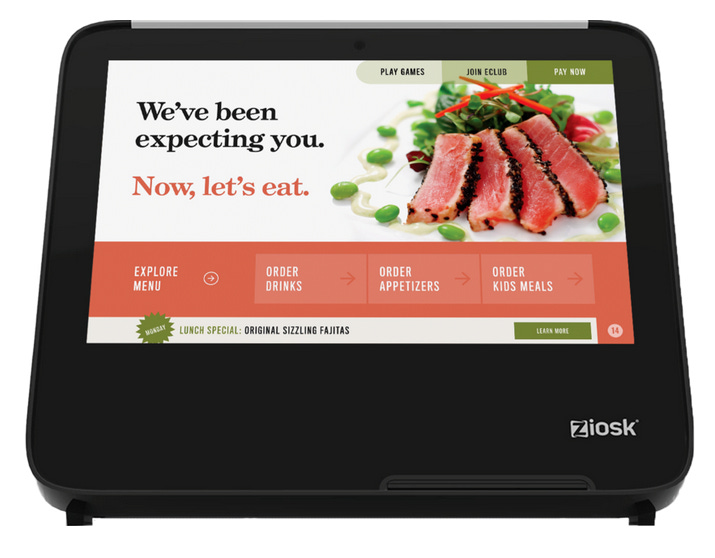 Tabletop tablets produce restaurant ROI. A new study calculates that tabletop technology at restaurants is likely to improve sales by 1% per check and reduce meal duration by 10%. The combination increases the metric of sales per minute (i.e., sales productivity) by 11%, according to a study published in the INFORMS journal Management Science. Tabletop technology allows customers to view menu items, re-order beverages, pay for the meal, play games, and browse news content. In essence, the tablets compensate for inattentive waiters by improving transaction speed and customer satisfaction.
New group aims to instill trust in the security of AI systems. Founders of the new AI Security Alliance said the organization will develop standards & best practices for securing the development & use of artificial intelligence systems. Enterprises are seeking independent certification that AI systems are secure, officials said. Working groups will create guidelines in areas such as AI in cybersecurity operations, and securing AI in edge computing.
"All businesses need to reassure customers that AI is used to handle customer data in a transparent & secure manner. That assurance must come from a cross-industry organization," said Jenny Menna, SVP of Business Security Solutions at U.S. Bank. [Menna is one of the alliance's founding board members.]
---
WHO'S DOING WHAT
Real digital activity in corporate America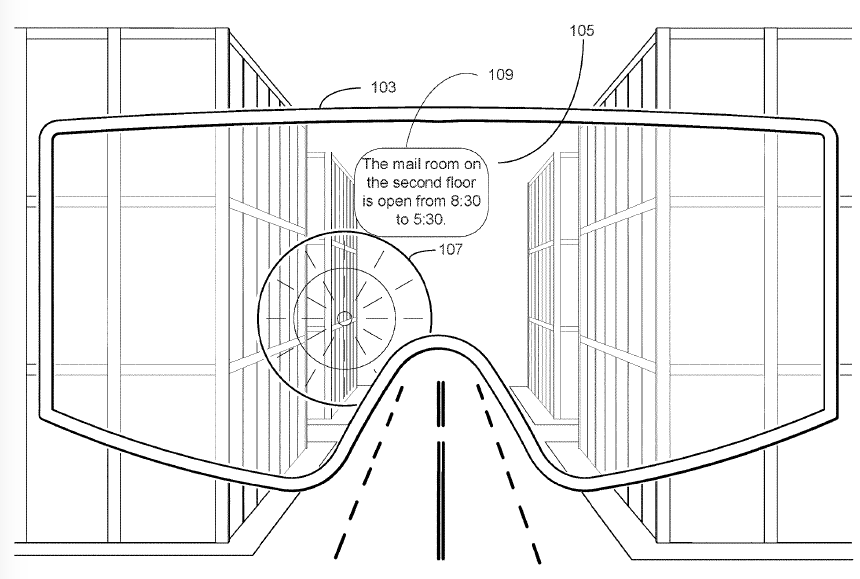 Image: Amazon patent
Amazon develops augmented reality for delivery details. Amazon.com Inc. — increasingly focused on delivery of its online shopping products — recently obtained a U.S. patent for an augmented reality (AR) system that overlays critical workflow details on a driver's mobile routing screen. For example, the AR overlay could identify the best parking space for deliveries, and the location of mail rooms, loading docks, and service elevators. The inventor is Robert Niewiadomski, a senior software development engineer at Amazon. (U.S Patent No. 10373377)
Where are those critical documents? Financial services firm TIAA launched Safe Estate, a virtual safe-deposit box, designed to help people gather, organize, and securely store critical estate planning and financial documents, including medical directives, insurance policies, wills, trusts, and financial account information. Users can digitally upload documents (or note the location of the paperwork in their home or physical safe-deposit box), and then "appoint trusted loved ones as delegates."
How secure? The service — a free benefit for people with a TIAA online account — uses the same security & privacy measures that protect TIAA's accounts, plus an additional layer of encryption. TIAA employees can't see the information.
Briefly noted:
---
BRAIN FOOD
What your software project needs: More dissent. Really? Yes, says Barry O'Reilly, an advisor at Cutter Consortium. Dissent — the act of challenging an accepted opinion — can produce more innovation, and illuminate the blind spots that could produce a catastrophic project failure.
In complex technology projects, this involves pushing back against biases, oversimplifications…. Dissent is what provides another view and forces a team to step back and consider another reality; the more often a team presents dissent, the more likely it will explore the complex interdependencies that define modern enterprise technology projects.

Research shows that a group exposed to minority dissent:

Utilizes more strategies in the pursuit of performance

Recalls more information

Manifests more flexibility in thought

Shows more originality

Detects solutions that would have otherwise gone undetected

The [software] architect [should] become the arbiter of dissent, as every dissenting voice potentially exposes more hidden complexity that helps harden and improve the quality of the system.
---
PEOPLE
Executive appointments, promotions, and transitions in corporate America
Northwestern Mutual Life Insurance Co., based in Milwaukee, hired Neal Sample as CIO, "responsible for leading the company's major technology systems and further developing its financial-planning digital platforms." Sample was COO at Express Scripts Holding Co.
Ken Piddington left his position as CIO at SGR Energy Inc. in Houston to become CIO at U.S. Silica Holdings Inc., in Katy, Texas (near Houston).
Ross Stores Inc., based in Dublin, Calif., promoted Michael Kobayashi, 55, to President of Operations & Technology, reporting to the COO. He'll be adding store-operations responsibilities to his existing IT and supply chain leadership.
Ken Athanasiou announced his new role as Global Chief Information Security Officer (CISO) at VF Corp. in Greensboro, N.C., after five years as CISO at AutoNation Inc. in Fort Lauderdale, Fla.
Heitman LLC, a global real estate investment management firm based in Chicago, announced that Peeyush Shukla joined the firm as Chief Information & Technology Officer, reporting to the CEO. He was previously Managing Director of Data Strategy, Analytics & Multi-Asset Solutions Technology at Nuveen Investments.
Endeavor, a global entertainment, sports & content company (WME IMG LLC) headquartered at New York's Madison Avenue, hired former eBay & PayPal executive Guy Schory as its first Chief Digital Officer.
Brookdale Senior Living Inc., based in Brentwood, Tenn., hired Chris Bayham as CIO, a company spokesperson said in an email. He was CIO at Change Healthcare in nearby Nashville, according to his LinkedIn profile. (As previously reported, Brookdale's former CIO Andrew Laudato is now CTO at Vitamin Shoppe Inc.)
European Wax Center, a chain of hair-removal salons, hired Jyoti Lynch as CIO at the company's new HQ in Plano, Texas. She had been CIO at Jamba Juice Co., also in Texas.
Tenable Inc., in Columbia Md., appointed Linda Zecher as a member of the company's board of directors. She's CEO of the Barkley Group, a boutique consulting firm focused on the digital transformation of enterprise organizations. She's also a member of the Hasbro Corp. board of directors, where she serves on the audit committee and chairs the cybersecurity committee.
Huntington Ingalls Industries Inc. announced leadership changes for its Newport News (Va.) Shipbuilding division, including the transition of Brian Fields from VP of Integrated Planning & Production Control to VP of Business Transformation & Chief Transformation Officer. In this new position, Fields will lead the company's digital shipbuilding program — and the IT division, as CIO Bharat Amin retires in early 2020.
Universal Insurance Holdings Inc., based in Fort Lauderdale, Fla., named Stephen Donaghy as CEO. He had rotated through multiple C-level positions at the company, including CIO (2009 to February 2015). Kimberly Campos continues as CIO & Chief Administrative Officer.
Travelport, based in the U.K., named Greg Webb as CEO. He previously held roles at Oracle Corp., Sabre Corp., and as CIO at the former BellSouth Corp.
---
JOB OPENING
(link worked at time of publication)
Albertsons-Safeway Co. is seeking a Chief Data & Privacy Officer, located in Pleasanton, Calif., and reporting to the EVP & CIO.
You'll be accountable for implementing a modern & flexible process for managing & protecting the firms data assets and leveraging those assets to support sustained growth and enable new offerings for our customers and partners. Your role will include ensuring that Albertsons establishes & adheres to appropriate standards & laws for managing data, protecting sensitive & private data, disclosing & using that data appropriately, and making that data discoverable & usable for high-impact analysis.