Gym CIO gets CEO job; Levi's gets a Chief AI Officer
and other news for digital executives, by journalist Mitch Betts ▸ $25 million digital boost at Wendy's ▸ New: Snapshot of the Digital Economy ▸ CxO jobs, career moves ▸
Newsletter by Mitch Betts © Ampersand Reports 2019, all rights reserved.
TOP NEWS
Gym CIO to CEO. TRT Holdings Inc. in Dallas has called off the sale of Gold's Gym International and plans to reinvest in the brand instead — starting with the decision to bring back the gym club's former CIO, Adam Zeitsiff, as its new President & CEO, effective immediately. Zeitsiff, who held the position of CIO for Gold's Gym from 2016 to 2018, "will continue to focus the company on industry-leading digital innovation, franchising, and growth," the announcement said.
Zeitsiff apparently won the CEO job based on his "entrepreneurial background [and] passion for the fitness industry." As CIO, Zeitsiff spearheaded digital innovations such as Gold's mobile app AMP, which the company says was the first personal training app from a brick-and-mortar gym. (Former Gold's Gym CEO Brandon Bean has left the company.)
Data officer on board. Equifax Inc., based in Atlanta, appointed Heather Wilson — who is Chief Data Scientist at L Brands Inc. — to its board of directors. She will also serve on the board's technology committee. She has been at fashion retailer L Brands for about three years. Previously Wilson was Chief Data Officer at American International Group Inc. (AIG, 2012-2016), and Citigroup (2010-2012).
Chief AI officer. Jeans-maker Levi Strauss & Co., in San Francisco, said that Katia Walsh will join the company as SVP & Chief Strategy and Artificial Intelligence Officer, reporting to the CEO, effective April 29. Walsh comes from Vodafone Group plc, where she was the company's first Chief Data & Analytics Officer.
Bad news. Data security/privacy incidents reported: ▸ University of Washington (UW) Medicine health system ▸ Evergreen Alliance Golf Ltd. L.P. (dba Arcis Golf)
---
WHO'S DOING WHAT
Real digital activity in corporate America
DX investment. The Wendy's Co., based in Dublin, Ohio, plans to make a one-time capital investment of $25 million on digital initiatives this year. About $15 million will be invested in the new Digital Experience organization, headed up by newly hired Chief Digital Officer Laura Titas, and supported by the Accenture consulting firm. The remaining $10 million will be spent on "digital scanning equipment" for North American restaurants.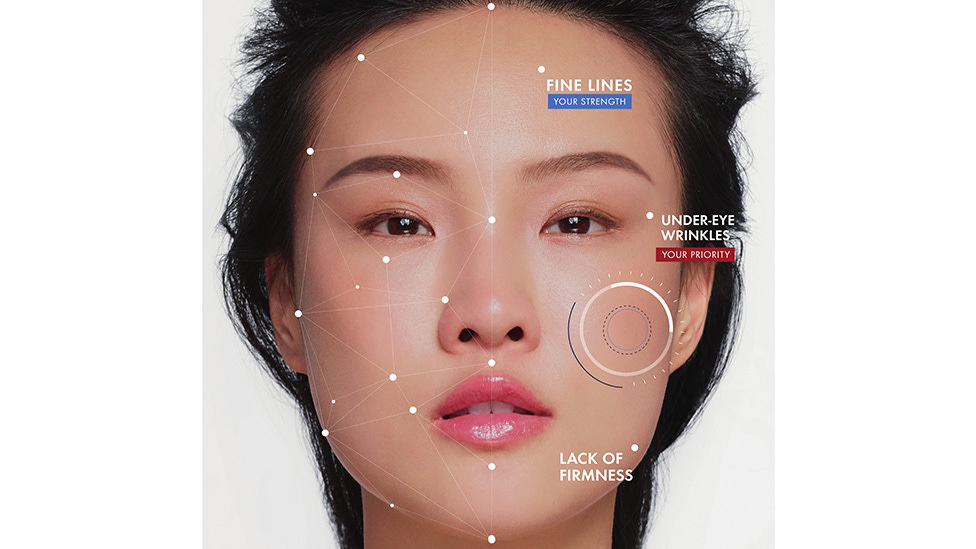 Skin deep learning. L'Oréal S.A., the French beauty products company, last year acquired ModiFace Inc., an artificial intelligence & augmented reality firm with technologies for visualizing makeup & hairstyles. Now the team is launching a "digital skin diagnostic" algorithm based on L'Oréal research about skin aging. The first application: Vichy SkinConsultAI, which will be rolled out on the brand's websites worldwide later this year. After women upload a selfie, the technology detects seven signs of aging skin, and provides a custom regimen to address specific needs.
▸ Related: Walmart Inc. is piloting the Virtual Shade Selector, a tool that uses 3D technology from L'Oréal's Modiface unit to help shoppers "try on" hair color products, in 10 of its stores.
Medical records at hand. Christiana Care Health System, based in Wilmington, Del., says that it now supports Health Records on iPhone, which brings together hospitals, clinics, and the existing Apple Health app to make it easy for patients to see their medical records from multiple providers.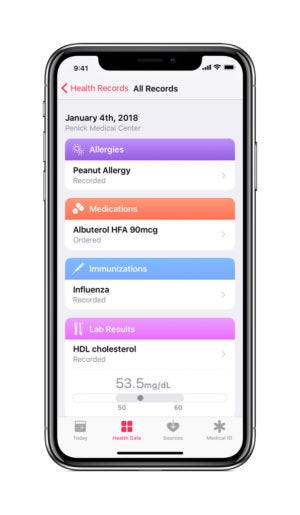 "In our digital world, we are meeting our patients' expectations that their health records should be available to them as readily as their newsfeeds, videos, and social media," said Randy Gaboriault, CIO & SVP for innovation and strategic development at Christiana Care. Previously, medical records were held in multiple locations, requiring patients to log into each care provider's website and piece together the information manually. The system uses the Fast Healthcare Interoperability Resources standard for transferring electronic medical records. The data is encrypted and protected with the user's iPhone passcode, Touch ID or Face ID.
---
AMAZON WATCH
Selected news about Amazon.com Inc.'s digital business
▸ 70% of surveyed retailers believe the cons of partnering with Amazon outweigh the pros. (BDO) ▸ Amazon is projected to claim 8.8% of U.S. digital advertising spending in 2019, up from 6.8% percent in 2018. (eMarketer) ▸ Pet food sales on Amazon.com reached an estimated $1 billion in 2018, up 20% from 2017. (Edge by Ascential) ▸ Amazon plans to make half of all its shipments carbon-neutral by 2030. ▸ Amazon has patented a temperature-controlled container for delivery drones to keep food inside from spoiling. (U.S. Patent No. 10,207,804) ▸ Amazon is taking on QVC with the launch of Amazon Live, which features live-streamed video shows where hosts demonstrate products available for sale on Amazon; under the video, shoppers can see product details and make purchases. (TechCrunch)
---
THE DIGITAL ECONOMY
Signposts from the digital milieu
▸ Three-fourths of surveyed U.S. business economists expect an economic recession by the end of 2021 — 42% expect it to happen in 2020. (National Association for Business Economics) ▸ IT employment in January eked out a .02% gain to 5,351,000 jobs in the U.S. On a year-over-year basis, IT employment grew 0.40% since January 2018, adding 21,300 IT workers. (TechServe Alliance) ▸ Walmart Inc.'s U.S. e-commerce sales grew 43% in Q4. ▸ The Silicon Valley Venture Capitalist Confidence Index for Q4 2018 was 3.2 on a 5-point scale (5 = high confidence in "the future high-growth entrepreneurial environment"), down from 3.52 the previous quarter. ▸ Starbucks Corp. has nearly 30 million "digitally connected" U.S. customers: 13 million digital registrations, plus 16.3 million active Rewards members.
---
PEOPLE
Talent, jobs, appointments, careers, transitions
Dave Harris has been named CIO at Shake Shack Inc., a fast-casual restaurant chain based in New York. He was previously VP of Digital Technology at Newell Brands Inc., and CIO at Yankee Candle Co.
Shake Shack also appointed Sumaiya Balbale to the company's board of directors, effective March 19. She was VP of E-commerce, Mobile and Digital Marketing at Walmart Inc. U.S. from January 2017 to February 2019. (Sumaiya joined Walmart when the retailer purchased Jet.com in September 2016.)
Alerus Financial Corp., based in Grand Forks, N.D., added Michael Mathews to its board of directors. Mathews currently serves as CIO at Deluxe Corp.
Michele Kuhrt, EVP & CIO at Lincoln Electric Holdings Inc. since 2016, has moved over to become EVP & Chief Human Resources Officer at the Cleveland-based company.
Deep Instinct (USA) Inc., a New York-based vendor applying "deep learning" to cybersecurity, appointed Deborah Chase Hopkins to its board of directors. She retired from the Citi financial services firm in December 2016, after holding titles such as Chief Innovation Officer, and Chief Operations & Technology Officer at Citi.
American Stock Transfer & Trust Co. LLC (AST) in New York named Alan Eddie as CTO, reporting to the CEO. He was CIO of trading technology at Nordea Bank AB in northern Europe.
MedeAnalytics Inc., a healthcare analytics company in Richardson, Texas, named Cindi Carter as Chief Security Officer. She was Deputy Chief Information Security Officer at Blue Cross & Blue Shield of Kansas City.
JOB OPENINGS
The Federal Reserve Bank of Richmond is seeking an SVP & CIO (with a $36.5 million operating budget). Salary: $235,000 to $295,000. Deadline: March 8.
Virtus Investment Partners Inc., in Hartford, Conn., is seeking an SVP & CIO. "Asset Management and/or financial services experience is highly preferred."
The Port of Seattle is seeking a CIO, reporting to the CFO. Total IT headcount: 120. Salary: $161,734 to $202,168. Deadline: March 31.