Why the C-suite is getting crowded
▸ What IT recruits really want ▸ Anatomy of the BB&T/SunTrust merger ▸ Blockchain projects ▸ Hyatt's new mobile app ▸ CxO career moves ▸
Welcome to another edition of Digital Business, a newsletter about real digital activity in corporate America, and the executives leading the way. If you think this is valuable market intelligence, please urge your network to subscribe. — Mitch Betts
Newsletter by journalist Mitch Betts © Ampersand Reports 2019, all rights reserved.




Reply to send feedback & news tips.
---
NEWS
The C-suite has grown over the past six years to accommodate digital business. The size of the average Fortune 100 C-suite has increased 90% since 2013 to include new data and digital leaders, according to an analysis by Avado Learning Ltd., a professional education company. C-suite positions related to data, digital, and transformation have grown by more than 289% since 2013. More findings (for Fortune 100 companies only):
Chief Data Officer is the most popular newcomer, present in 18% of Fortune 100 leadership teams.

The industries most likely to have C-suite positions to deal with digital transformation are pharma/healthcare, insurance, retail, and financial services.

76% of Fortune 100 Chief Digital Officers have been in the role for two or fewer years.
Over the past six years, the fastest growing C-suite positions included:
Chief Learning Officer: 900% growth

Chief Digital Officer: 867% growth

Chief Data & Analytics Officer: 500% growth

Chief Innovation Officer: 500% growth

Chief Transformation Officer: 500% growth
An academic study confirms what CIOs know: IT recruits want to work with emerging technology. They're even willing to take a little less money to work with hot technologies, according to a study published by the National Bureau of Economic Research (NBER). The effects are most pronounced for younger workers and tighter labor markets.
Based on a study of the salary demands of IT job candidates, "companies that invest in emerging IT systems can engage workers at 2%– to 4% lower cost. The effect is larger, [about] 5% lower cost, among employers that emphasize skill development," the NBER Digest reported.
The researchers note that "this implies that workers who make $100,000 require an additional $5,000 to leave employment where they use new technologies."
The downside: Workers using emerging technologies are more likely to leave their firms quickly. "This suggests that workers are willing to exchange some amount of compensation in the relative short term for the chance to obtain valuable skills in the longer term," the report said.
The flip side: At companies that use older, less-popular IT systems, employees are primarily focused on compensation, the report said.
Why BB&T and SunTrust regional banks are merging: tech perception. One of the goals for the $28.2 billion merger of regional banks BB&T and SunTrust is reshaping customer perceptions about regional banks' ability to deliver state-of-the-art technology. Kelly King, chairman & CEO of BB&T, said that the nation's four biggest banks — JPMorgan Chase, Citigroup, Bank of America, and Wells Fargo — have convinced people that their digital offerings are superior. According to American Banker:
"The megabanks have spent billions of dollars telling people they have all the services they need … and that perception has become reality," King said at the BB&T shareholder meeting. "We need the capacity [i.e., a bigger tech budget] to go toe-to-toe with those banks."
Other challenges: Executives selected Truist Financial as the brand name for the resulting company — the word trust with an i thrust in the middle of it. The name has been widely panned. Also, the newly merged company will be located at a neutral headquarters city: Charlotte, N.C. Meanwhile, rival banks are reportedly trying to lure employees away from BB&T (HQ: Winston-Salem, N.C.) and SunTrust (HQ: Atlanta).
Keeping the CIO. As previously reported, the current SunTrust EVP & CIO Scott Case has been tapped as CIO for Truist. SunTrust agreed to pay Case a $2.9 million retention bonus, if he stays through the merger's closing, according to an April regulatory filing. Dontá Wilson (currently BB&T's chief digital & client experience officer) will work on digital transformation at Truist.
---
WHO'S DOING WHAT
Real digital activity in corporate America
Get to know the vendors in your supply chain. IBM and Chainyard unveiled a blockchain-based platform called Trust Your Suppliers to help procurement and supply-chain departments improve supplier qualification, validation, onboarding, and life-cycle information management. Anheuser-Busch InBev, Cisco, GlaxoSmithKline, Lenovo, Nokia, Schneider Electric, and Vodafone are founding participants in the data-sharing network.
"Traditional methods of managing suppliers often involve cumbersome manual processes, which make it difficult to verify identities and track documents like ISO certifications, bank account information, tax certifications, and certificates of insurance throughout the lifecycle of a supplier. By using a decentralized approach and an immutable audit trail built on blockchain, Trust Your Supplier is designed to eliminate manual time-consuming processes and help reduce the risk of fraud & errors, ultimately creating frictionless connectivity across supply chains."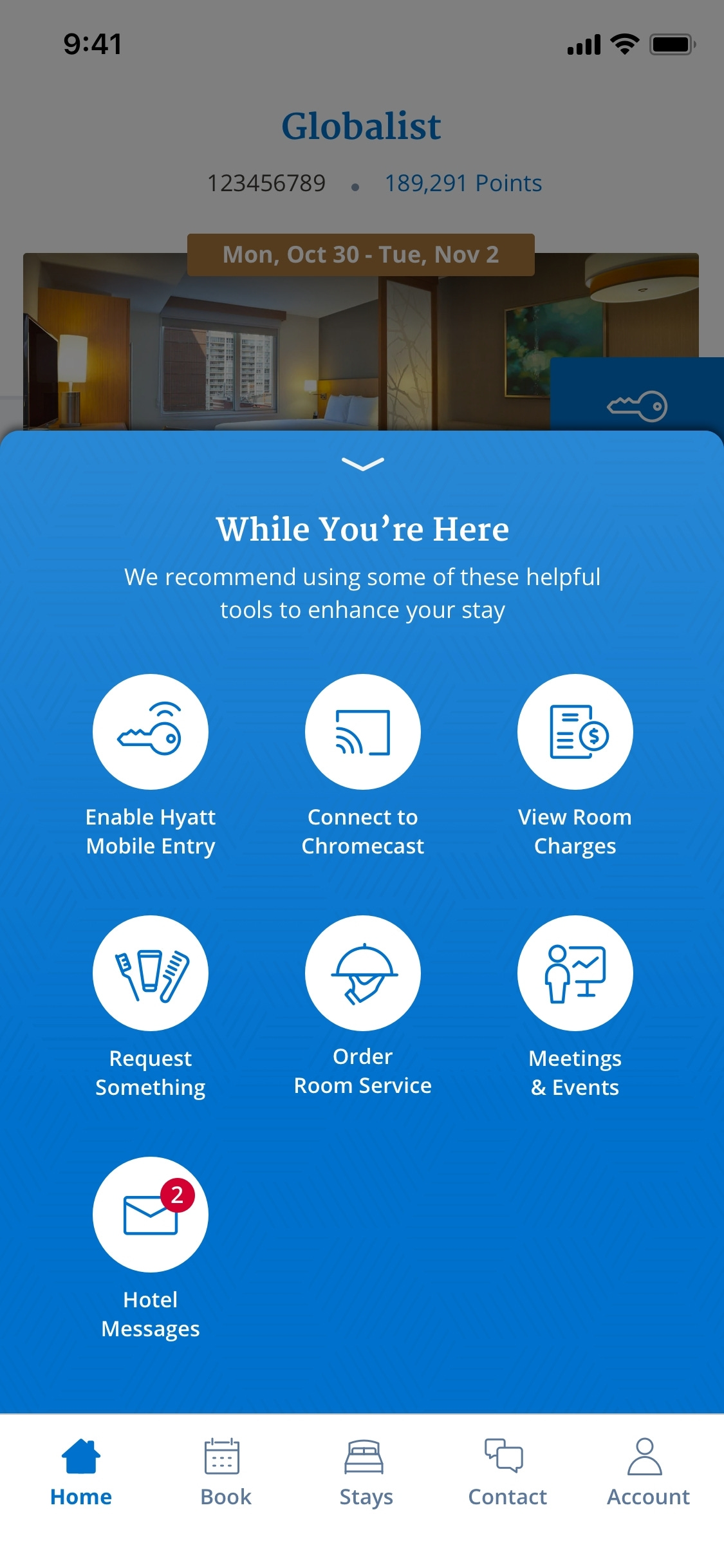 Image: Hyatt/Business Wire
Hyatt relaunches its mobile app with new features. Chicago-based Hyatt Hotels Corp. has redesigned the mobile app for members of its loyalty club ("World of Hyatt"), said Julia Vander Ploeg, SVP & global head of digital at Hyatt. The mobile app, featuring single-swipe navigation, adds features such as streaming content, unlocking guestrooms & public spaces, and making requests via real-time chat.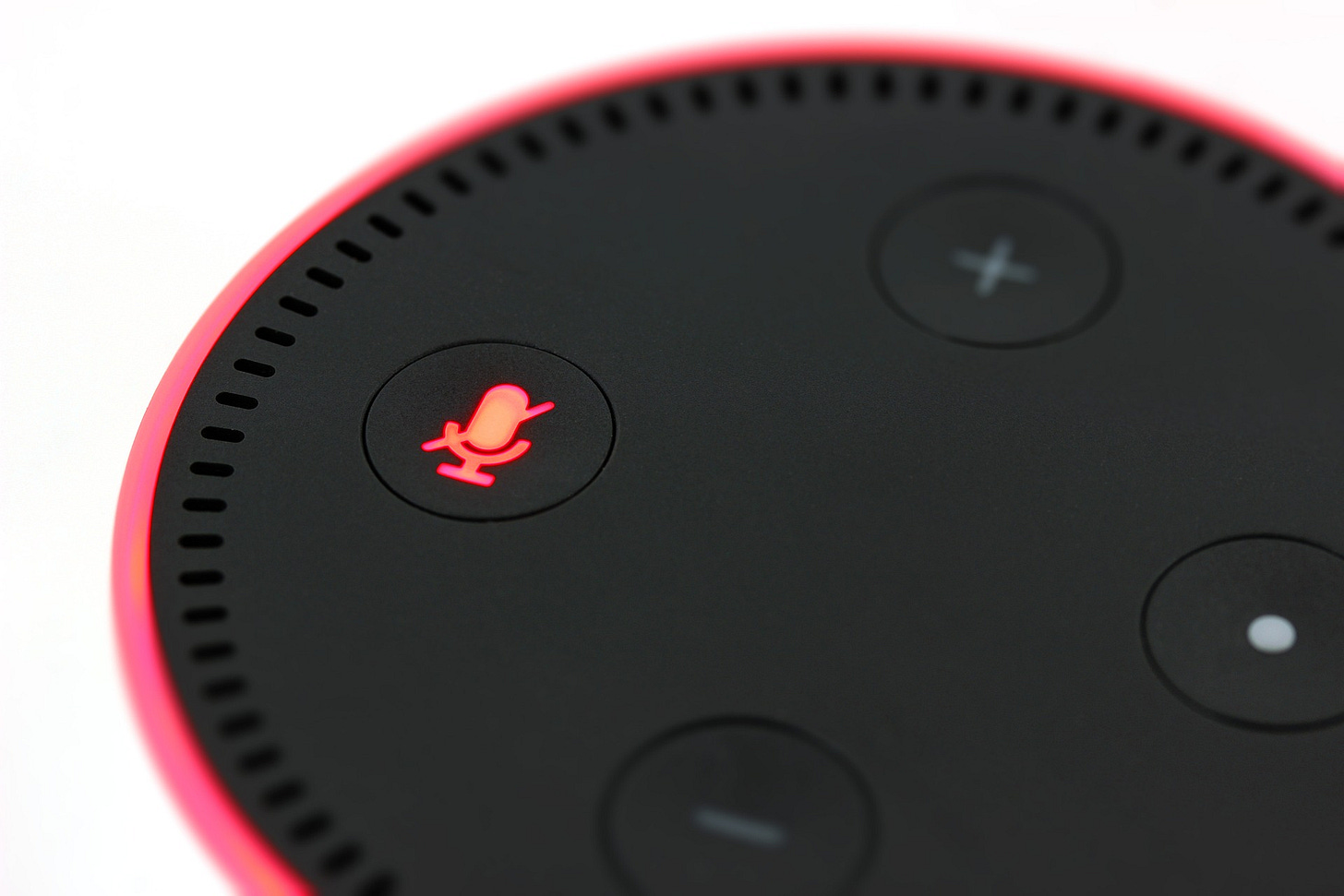 N.J. utility adds Alexa queries. Public Service Energy & Gas (PSE&G) in New Jersey built an Alexa skill allowing customers to use voice commands with the Amazon digital assistant to manage their gas & electric accounts. The idea came from an IT summer intern, and had to overcome some skepticism, but is getting robust usage. Customers who may have waited 15 to 20 minutes to get a PSE&G customer-service rep on the phone now can quickly use voice commands to make payments, ask billing questions, and get safety or savings tips. Future plans: outage reporting, scheduling appointments, chat. The Alexa skill reduces routine call-center inquiries, which cost the company about $14 each. — Clint Boulton, CIO.com
▸ Also available for PSE&G Long Island customers.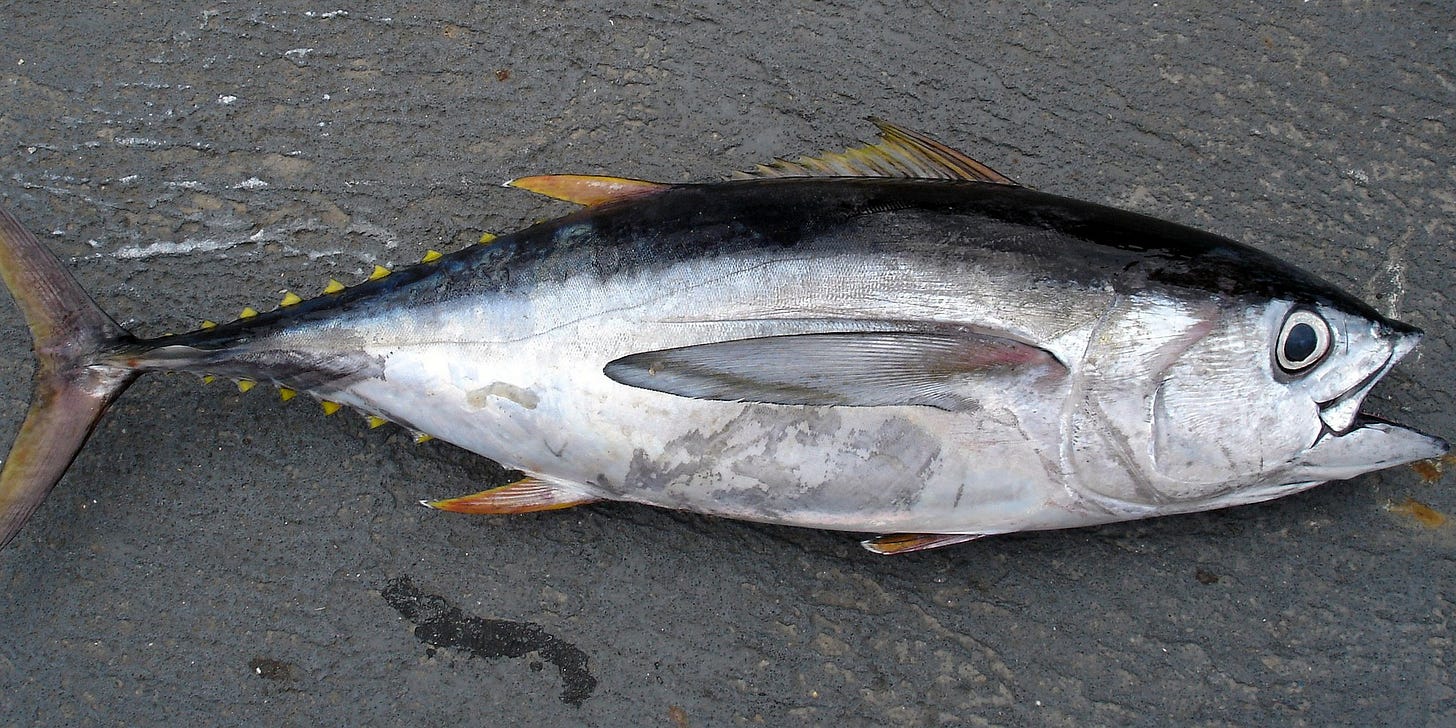 Persistence pays off with blockchain. Tony Costa, SVP & CIO at seafood company Bumble Bee Foods LLC, made a half-dozen trips to Indonesia to negotiate the details of a blockchain platform that traces the path of yellowfin tuna from Indonesian waters to consumers. The result: Buyers of Bumble Bee's "Natural Blue by Anova" frozen tuna steaks can use their smartphones to scan a QR code on the package and learn about the freshness and ethical standards of the fish catch. "The blockchain technology was the least of our challenges. The key to success, and the real value, is getting disparate parties to contribute information," Costa said. — CIO Dive
---
PEOPLE
Executive appointments, promotions, and transitions in corporate America
United Airlines, based in Chicago, promoted Jason Birnbaum to SVP of Digital Technology, adding technology for loyalty, sales, network, and revenue management to his portfolio. He most recently served as United's VP of Operations & Employee Technology, and will continue to support operations, customer & corporate technology. Birnbaum will continue to report to EVP & Chief Digital Officer Linda Jojo. The company announcement added:
Birnbaum was instrumental in the technical integrations involved in the successful cutover to United's SCEPTRE system and in the implementation of the airline's flight attendants' joint collective bargaining agreement. Birnbaum also oversaw the rollout of mobile devices to 60,000 of the carrier's front-line employees, and game-changing tools including United's recent ConnectionSaver technology.
Kaiser Permanente, based in Oakland, Calif., named Prat Vemana as Chief Digital Officer, reporting to EVP & CIO Richard (Dick) Daniels. Vemana is currently Chief Product & Experience Officer at The Home Depot Inc., and will join Kaiser Permanente on Aug. 12.
Global investment firm KKR & Co. Inc., based in New York, appointed Emilia Sherifova as Chief Information & Innovation Officer. She was previously CTO at Northwestern Mutual.
Citizens & Northern Corp. in Wellsboro, Pa., appointed Timothy Schoener as a member of the bank's board of directors. He is CIO at UPMC Susquehanna hospitals in Williamsport, Pa., and a certified CIO member of the College of Healthcare Information Management Executives (CHIME).
eBay Inc., in San Jose, Calif., promoted Mazen Rawashdeh to SVP & CTO, reporting to the CEO. "Rawashdeh will continue to lead platform engineering and the company's infrastructure and platform architecture, as well as AI, research and data science, payment and risk engineering, and eBay's third-party developer ecosystem and APIs," the company said.
Avnet Inc., in Phoenix, Ariz., promoted Max Chan to CIO, reporting to MaryAnn Miller, Chief Administrative Officer.
Change Healthcare Inc., based in Nashville, appointed Diana McKenzie — former CIO at Workday Inc. and Amgen Inc. — to the board of directors. (She also serves on the board of directors of MetLife Inc.)
Target Corp. named former Facebook IT infrastructure manager Hari Govind as SVP of Infrastructure & Operations for the company's technology team. Govind will oversee "cloud-and-compute capabilities, network connectivity and operations for the technology that powers Target's stores, digital channels, distribution centers and office locations," the company said. He reports to Mike McNamara, EVP & CIO.
Deutsche Bank hired Neal Pawar as Group CIO, effective in early September, and based in New York. He will report to Bernd Leukert, who has been designated as Management Board Member responsible for Technology, Data and Innovation. (Al Tarasiuk, the current Group CIO, will become a senior strategic advisor to Leukert.)
Rodan + Fields LLC, based in San Francisco, hired Steve Dee as CIO, reporting to the COO/CFO. Dee was previously VP of Technology at Nike Inc.
Sportsman's Warehouse Holdings Inc., based in Midvale, Utah, hired Phil Stevens as CTO. For the past six years, he supported thousands of retail locations worldwide as EVP & CIO/CAO of the Dallas-based Army & Air Force Exchange Service. (He will be moving from Texas to Utah.)
Proto Labs Inc., based near Minneapolis, named Moonhie Chin to its board of directors. She was SVP of Digital Platform & Experience at Autodesk Inc.
Rich Products Corp., based in Buffalo, N.Y., hired Yexi Liu as CIO, succeeding long-time CIO Paul Klein (whose 2019 retirement was announced earlier this year). Liu previously served as CIO for Westinghouse Electric Corp.
More recent appointments & promotions: ▸ Eric Johnson, CIO at SurveyMonkey Inc., in San Mateo, Calif. ▸ George Hines, SVP & Chief Innovation & Technology Officer, at Lithia Motors Inc. in Medford, Ore. ▸ Andrew Arthurs, CIO at Interstate Hotels & Resorts Inc. in Arlington, Va. ▸ Alejandro "Alex" Carriles, EVP & Chief Digital Officer at Simmons Bank in Little Rock, Ark. ▸ Minh Le, CIO at Checkers & Rally's Restaurants Inc. in Tampa, Fla.▸ Scott Terrell, CIO at Liberty Tax Inc. in Virginia Beach, Va. ▸ Christian Ward, EVP & Chief Data Officer at Yext Inc. in New York ▸ Reba Winter, CIO at QCR Holdings Inc. in Moline, Ill. ▸ Andy Crowder, Chief Information & Analytics Officer at Atrium Health in Charlotte, N.C. ▸ Chris Glodé, Chief Digital Officer at WellBiz Brands Inc. in Englewood, Colo. ▸ Kris Heineman, Chief Digital Officer at AC Business Media in Fort Atkinson, Wis. ▸ Jaime Jaramillo, CTO at Varsity Brands in Dallas ▸ Marcus Shipley, SVP of Innovation & CIO at Trinity Health in Livonia, Mich. ▸ Will Rompala, CTO at Health Union LLC in Philadelphia ▸ Marc Kidwell, CIO at Del-One Federal Credit Union in Delaware ▸ Jeff Bryner, Chief Information Security Officer at Vacasa LLC in Portland, Ore.